Technically it's spring, but the weather around here isn't cooperating. Yoo hoo, Mother Nature -- have you looked at the calendar lately?
Anyway, weather aside, usually around this time of year I'd be having fun decorating my mantel for spring and Easter. I'd have a little vignette in the foyer to greet you when you came in the door. And I may even have an Easter egg tree somewhere in the house.
So what do I have this year?
The real estate agent says no "clutter." I can have some flowers, but not too many. Now personally if I was looking at houses, (hey wait a minute -- I am!) I wouldn't mind seeing a cheerful spring display when I walked in the front door. But I want to get this baby sold, so I'm listening to the agent. If the weather cooperates so we can get some outdoor projects done, we'll be going on the market around mid April.
Last week was filled with clearing counters, meeting the carpet estimator, getting garage doors fixed, and having to reschedule the window washer for the second time because of the cold. Nothing fun like decorating.
So I've had to get my spring decorating fix by perusing Pinterest. For now I'll just have to look at pretty pictures. Sigh. Here are some that caught my eye. Hope you enjoy them!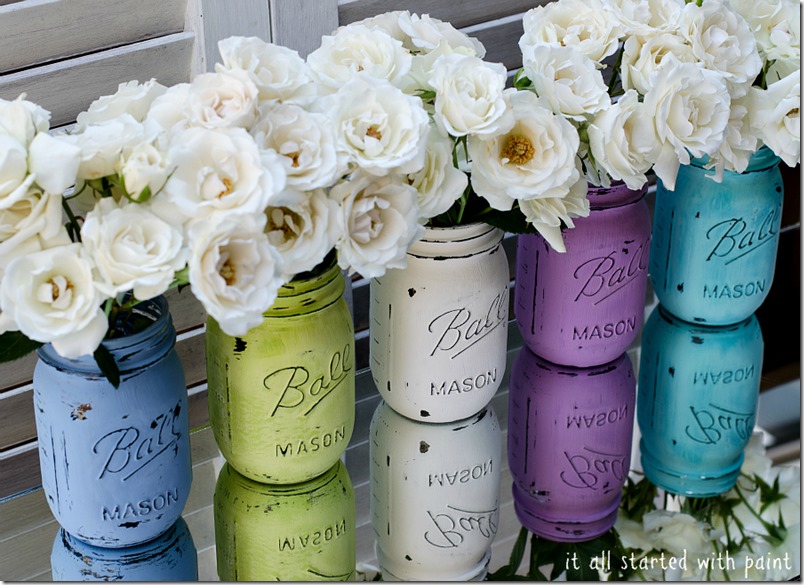 It all started with paint
Shelterness
Shelterness
Adventures in Decorating
My Style Décor
How about you? Have you done any spring decorating?


All photos from Pinterest and sourced where available.